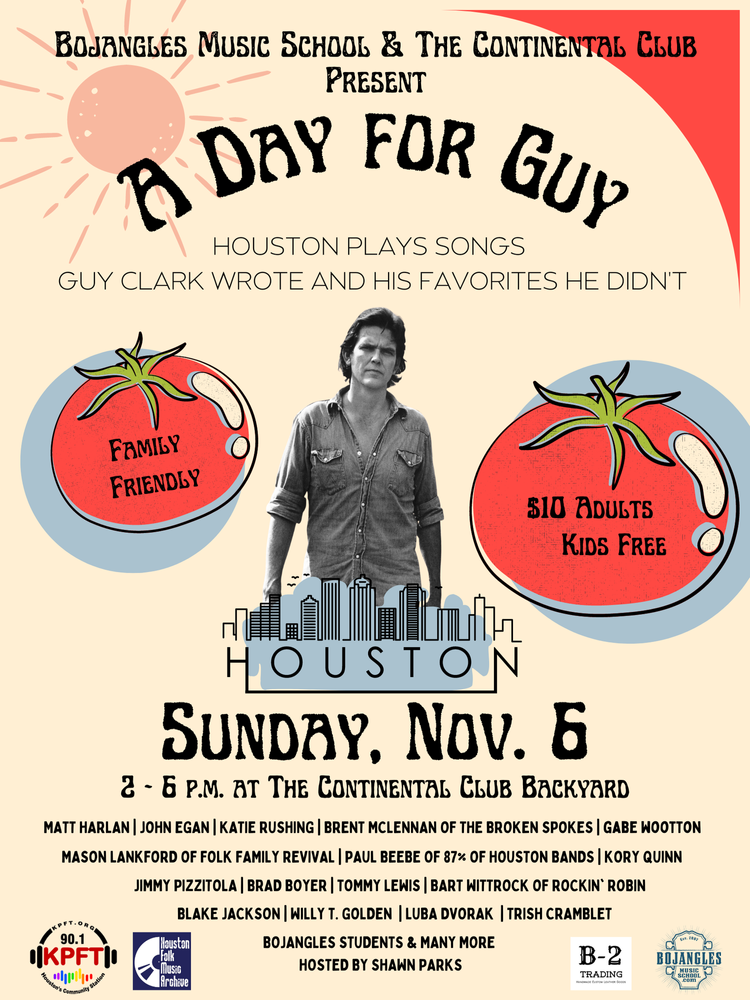 The first annual "A Day for Guy" will celebrate songs the legendary Guy Clark wrote and his favorites he didn't write on what would have been his 81st birthday, Sunday, November 6, 2022, from 2 to 6 p.m., in the Continental Club's backyard in Houston.
Produced by Bojangles Music School and the same team behind the acclaimed "A Night for Guy", "A Day for Guy" will feature performances by top local musicians and Bojangles students, underscoring the staying power of Clark's music and the depth of talent working in the Bayou City today.
All ages are encouraged to attend––and children's admission is free. Proceeds from "A Day for Guy" will benefit 90.1 KPFT, Houston's only independent radio station.