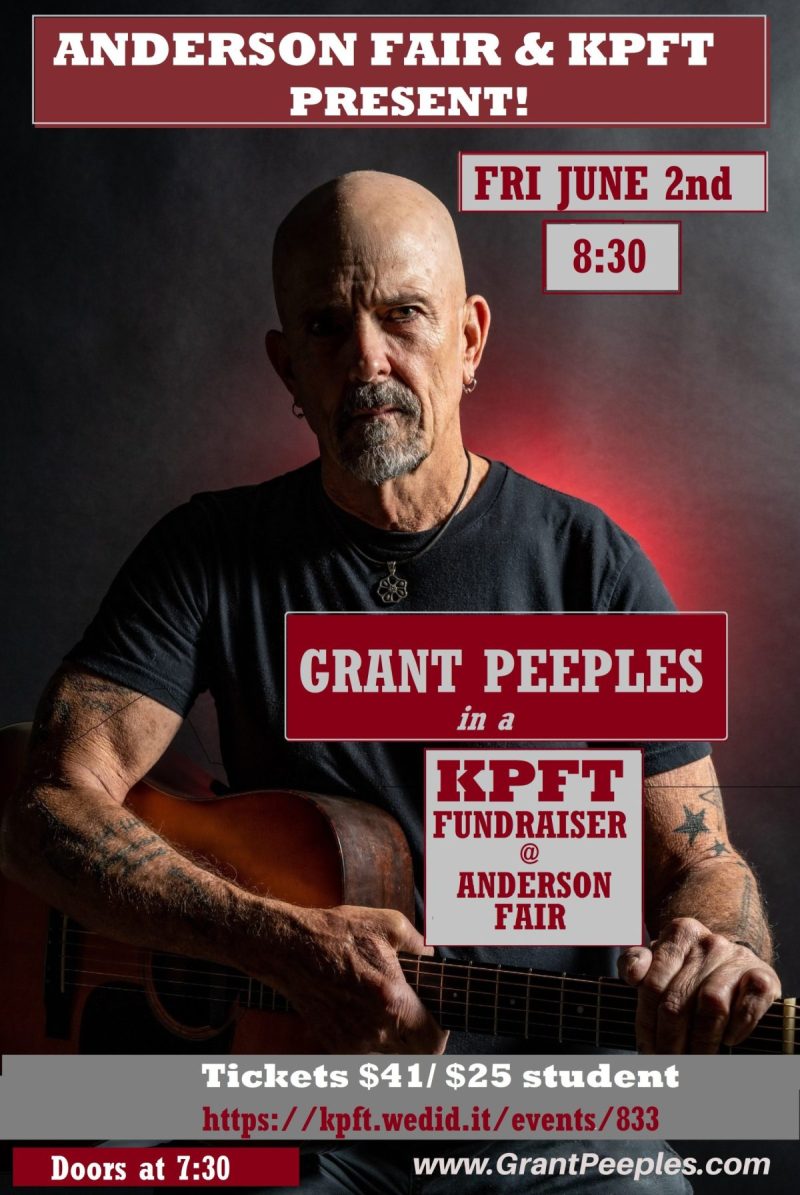 Join KPFT at Anderson Fair on June 2 for a benefit concert by Grant Peeples.
Peeples is known for songs that cut thru today's social and political fog, great humor, and moving ballads.
June 2nd he'll be performing in a benefit for Houston's Community Media, KPFT 90.1 FM. Come and enjoy the show and support this vital media source.