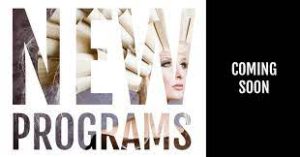 KPFT HAS ADDED SEVERAL NEW PROGRAMS FOR:
2 PM 1/2/23 its RnR with Tom Richards and Ronnie Renfro – Veteran rockers that will keep it real in your ears M-F 2-4 PM
Pacifica Business Talk FM – HD1 Thursday noon – 1:00 PM, with John Henry.  This Call-in show designed to connect employers with new employees.  PBT is designed to highlight trends in hiring, firing, and preparing you for the best in retirement.
The Inner Kid's Neighborhood FM – HD1 Saturday morning 6 – 7:00 AM, with Mr. Python.  The new Saturday morning program made for kids and the inner kid in all of us!  Join Mr. Python as he takes you through a musical ride for kids of all ages!  He also has a sense of humor that reaches out to the child in us all.
Elevator Prozac FM – HD1 Saturday 4 – 6:00 in the afternoon with your host Clay. This is not your father's elevator music, or if it is they're a Prog Rocker!  Join KPFT veteran programmer, Clay, as he macrame's genres in this new addition to the Saturday line-up!
Blues Cat's Lounge Sundays from 6 to 8 AM with Boyd.  Former President of The Houston Blues Society, the way to start your Sunday with an interesting blend of blues music… a big musical ocean for us all to enjoy.
Blues in Hi-Fi Sundays, from 5 to 7 PM as we expand the blues power! Hosted by Clint Broussard, this home-grown treasure joins the vaunted Sunday lineup!
Stay tuned as we continue the experiment of volunteer driven community media and thank you for supporting KPFT.