The Flower Power Hour with Ken and MJ debuts on KPFT on Saturday June 4, from 6-8pm.  It's a flashback to the Golden Age of Flower Power, with music primarily from the 60s ,70s and 80s, and it's dedicated to the vibe of that era – peace, love, and rock and roll.  The...
read more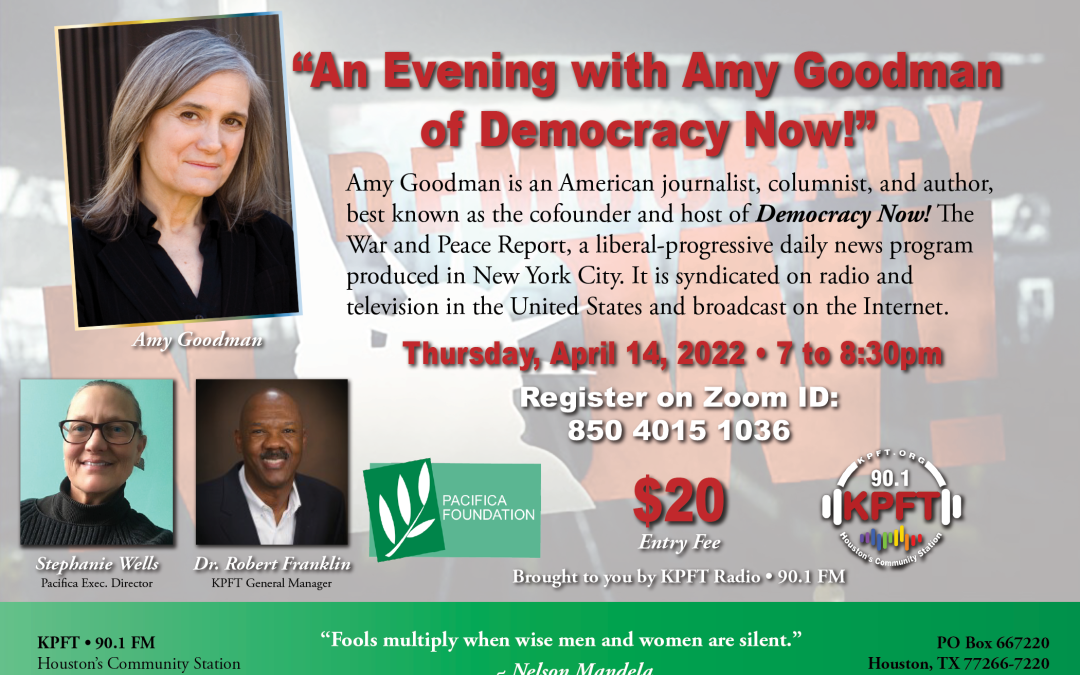 Register for this event at https://tinyurl.com/2p9aufkm
KPFT invites you to attend a special in its Micro-Events series, an evening of discussion with Amy Goodman of Democracy Now!, along with Pacifica Radio's Executive Director, Stephanie Wells, and KPFT General Manager. This will be a Zoom event so registration at the link above is required.
read more